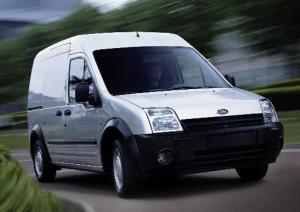 There has been a big shift towards buying used vans of five years of age and older, according to the latest market analysis from Manheim.
The findings of Manheim's study show that a shortage in new light commercial vehicles (LCVs) has pushed up demand for older vans to the highest it has been since reporting began in 2006. February's sales data shows a record-high proportion – nearly half – of all used vans in the market reaching the seven-year mark.
Any motor trader dealing with LCVs will have to account for this trend by ensuring their motor trade insurance quote covers older vehicles. Meanwhile, any firm looking to secure fleet insurance for its vans will also need to factor in potentially ageing vehicles, which could see a rise in the cost of its policy.
Manheim, which runs car auctions as well as providing other automotive services, said that between 30 per cent and 50 per cent of all vehicles sold at auction last month were over seven years of age. However, while the average age of vans on the roads increased due to a lack of new van sales, the figures show that average selling price also rose year-on-year by £349 – or eight per cent.
Matthew Davock, head of LCV at Manheim, said: "These older vans are, without doubt, the tail end of extensions and deferred replacement programmes resulting from the economic downturn.
"This is not bad news for the market. Older and higher mileage vans will always find homes as they are at an attractive price point and represent excellent value."
He added that overall last month's sales figures provide good news for buyers and vendors alike; they show the UK used van market is very healthy at the moment, with strong demand driven by "increased business confidence and bank lending".