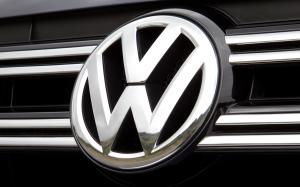 The UK's fastest selling used car in September was a Volkswagen diesel, new figures have revealed.
According to Auto Trader, despite being embroiled in an emissions scandal, Volkswagen still topped the list of the fastest selling used cars thanks to the Sharan MPV, which took an average of 13 days to sell in the UK. This was followed by the Kia Sportage and the Vauxhall Insignia, which each took an average of 16 days and 19 days respectively to achieve a sale.
Market research such as this is always valuable to those working in the motor trade industry, whether it is an individual repairing cars part-time or a large dealership. Not only can it help inform their stock and working practices but it will also inform their decision when it comes to obtaining a road risks insurance or combined motor trade insurance policy.
The data from Auto Trader showed that while many might have expected car buyers to steer clear of VW in light of recent discoveries, the German car-maker actually had the fastest selling vehicle in four regions across the UK last month. This included the 2013 VW Golf diesel in Wales, the 2014 VW Passat diesel estate in Scotland and the 2012 VW Polo petrol in the South West.
Karolina Edwards-Smajda, Auto Trader director retailer and consumer products, commented: "Auto Trader reports these figures on a monthly basis, but I have no doubt that data for September will be scrutinised in great detail by motor industry commentators.
"A note of caution however: September's top 10 will reassure a lot of franchise outlets, as well as independent retailers selling used VW models, but it's worth remembering that the emissions crisis did not break in the media until 21 September. We will really have to wait until October's data to see if VW diesel models continue to perform strongly on the forecourt."