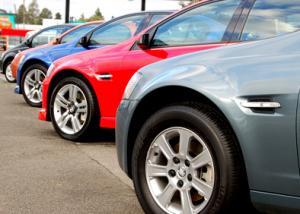 With an increasing amount of choice available for car buyers, it is essential that dealers' vehicles are in tip top condition if they are going to achieve the best sale price possible.
This is the advice of Rupert Pontin, head of valuations at Glass's. He explained that while car condition has been of less importance in recent years because the number of vehicles for sale had been so low, this is changing now.
He said: "Stock availability is growing quite quickly and will continue to do so over the next few years. That means more choice for buyers and only the best-presented vehicles will reach the desired values."
For car dealers, to keep their stock in the best possible condition it is a good idea to have both a road risks insurance and motor trade insurance policy in place. This will protect the cars a dealer is selling when they are being driven around prior to the sale, as well as providing cover against any damage they may experience while they are sat in the showroom.
Mr Pontin continued with his advice, saying: "We are predicting there will be greater emphasis placed on vehicle preparation through the remainder of 2015 and into 2016 as sellers look to try to achieve the prices they want in a market that is no longer so receptive to their wares."
He added that car dealers could therefore become more willing to pay extra for stock that is in a 'ready to retail' condition, meaning it requires little or no work to be considered in a great condition for resale.