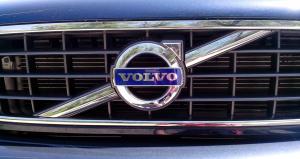 Clive Brook Volvo Limited in Bradford has announced that it enjoyed its most profitable year to date in 2016.
The £40 million turnover reported by the dealership reflects record sales for Volvo Car UK across the board. Clive Brook, the managing director of the dealership explained: "We have positioned ourselves as "the Volvo experts and the natural choice for everything Volvo in West Yorkshire and for good reason following our outstanding 2016 sales achievements."
News that the dealership sold some 1,350 cars last year should be welcomed by other dealers who are hoping to cash in on the growing market for new and used cars throughout the UK. Anyone looking to invest in expansion or in a wider range of stock for the coming year needs to ensure they update their traders combined insurance to protect their new investments should they fall victim to theft, fire or flood damage.
After opening the Canal Road site in 2007, Brook managed to develop the dealership to the point where it reported record-breaking sales for the first seven years in which it operated. In 2016, the dealership once again enjoyed record sales, and "almost every department in the company grew its sales over 2015 results, with some notable over-achievements in after-sales, which averaged a 16 per cent increase year-on-year," according to Brook.
Volvo UK managing director, Jon Wakefield, also commented on 2016 as a strong year for overall sales: "2016 was a superb year for everyone at Volvo. We sold more than 46,600 cars in the UK for the first time in 25 years and increased our market share – and with another exciting year of new technologically advanced and stunning Volvos coming in 2017, we're confident this positive momentum will continue."