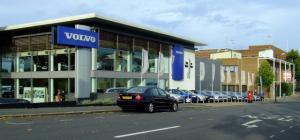 Volvo has announced it will be launching a new Sponsored Dealer Programme to help to meet its target of selling 60,000 cars per year by 2020.
The scheme will see Volvo helping individuals from the motor trade who have shown particular promise to open their own Volvo dealerships with access to credit facilities and support via a sponsorship from Volvo Cars UK.
The brand hopes to start six of these sponsored dealerships in the coming year alone, and they will each be established and designed by a Volvo Retail Experience dealer from the outset.
Dealers investing in a new dealership and going it alone for the first time need to consider what level of motor trade insurance and road risks insurance they require to cover their stock, premises and equipment.
Phil Hand, Volvo Car UK's head of network development, commented: "The Sponsored Dealer Programme has been introduced to find talented motor trade business people who will become advocates of the Volvo brand at a truly exciting time for the company."
He added: "Following the ongoing success of our Volvo Retail Experience initiative, with 12 dealers now operational, the Sponsored Dealer Programme is part of our move to continually improve the quality of our dealer network's customer experience."
The programme follows Volvo's most successful sales year for two decades, selling half a million cars across the globe for the first time ever. It is hoped that the new sponsored dealers will have the capacity to respond to the brand's expected rise in sales volumes, particularly in light of the planned launch of a entirely new Volvo range within the coming three years.