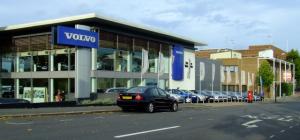 Volvo has announced that it will be increasing the number of technicians working at its dealerships by 50 per cent in order to help it to reach its ambitious sales targets of 800,000 units by 2020.
The release of some extremely popular and exciting models, such as the 90 Series models and the upcoming launch of the new 60 Series in the year to come has helped the marque shed its 'reliable but dull' reputation. Sales have gone through the roof since 2015, when it sold 500,000 units and the brand doesn't want to let the momentum slow down anytime soon.
With increased sales come increased demand for technicians at showrooms, who can offer expert after-sales care and advice to those looking to make a purchase. The brand says it wants at least five technicians on hand in every single one of its 119 UK dealerships and it is undertaking a massive recruitment drive in order to achieve this.
The UK managing director of Volvo Cars, John Wakefield, explained: "Any technician joining Volvo will get the chance to work on exciting industry-leading technology, including autonomous drive, in-car connectivity and hybrid powertrains.
"For those looking to join our 600-strong team of technicians, our continued investment into our staff will allow them to progress their knowledge of new car technology, engineering and design – and grow alongside the Volvo brand."
In terms of numbers, the recruitment drive is intending to take on a further 300 technicians over the coming two years. Those being recruited will become specialists in the new models that the brand is launching.
UK operations director, David Baddeley added: "Two years ago we said to our network that every dealership should have at least one apprentice technician at any one time. We mandated that and the network was really supportive. And this year we said we were still not growing quickly enough so we mandated two technicians."
Taking on new staff in order to ensure that your customers are receiving the very best customer service is an effective way to continue to drive sales in a healthy market. However, it is also vital to update your motor trade insurance policy to include any new liabilities linked with the new recruits, such as employers liability cover.