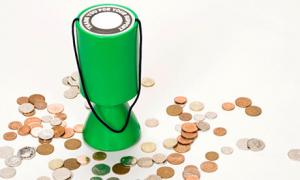 A car dealership in Newport raised more than £1,500 for a local hospice through various fundraising events held last year.
Wessex Garages, based in the Newport Retail Park, gave a £1,536.36 donation to St David's Hospice Care this week, the South Wales Argus has reported. The funds were raised by the company's staff and customers throughout 2013 and will go towards providing care for patients with life-threatening illnesses.
The humanitarian gesture by the seller and servicer of new and used cars is certainly a great use of extra funds raised. For other companies wishing to raise some more money, one good solution could be shopping around for the best possible quote on their motor trade insurance. By using online services and speaking to experts such as ChoiceQuote, companies could make substantial savings on their insurance policies while not compromising on getting the cover they need – whether this goes into their back pockets or into a charity bucket is, of course, up to them.
Paul Edwards, manager at Wessex Garages, said: "Throughout 2013 staff at the dealership organised and took part in various activities to raise money for St David's Hospice Care."
The money Wessex Garages generated came through staff spending 24 hours inside a car, bungee jumps, onesie walks, the Newport Half Marathon, fancy dress days, clothing donations, coffee mornings and donations.
St David's Hospice Care provides community-based hospice care for cancer suffers and patients with life-threatening diseases. Established in 1979, the organisation helps people living within Caerphilly, Monmouthshire, Newport and Torfaen.
Kris Broome, director of fundraising and lottery at the hospice, said: "We would like to say a huge thank you to everyone at the dealership and the general public who helped raise such a fantastic amount during the past year."