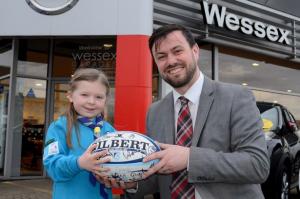 Wessex Garages, a car dealership based in Cardiff, has offered a local Scout group a helping hand by supplying prizes for a fundraising auction, reports Wales Online.
The 2nd Llandaff Scouts are trying to raise £250,000 to buy permanent premises for the group. They currently meet at a hall that's part of the Methodist/URC Christchurch in Llandaff North, but now the group hopes to buy the hall they use from the church, which has agreed to the proposed sale.
Supporting local charities and good causes in your area is a good way to give back to the community. Corporate social responsibility shows your company is not just there to make money but to play a supportive role within the local community as a whole. If you are supporting good causes with the use of vehicles from your dealership, always make sure they are adequately insured. Check both your motor trade insurance and road risks insurance policies to ensure both your business and the people using your vehicle are properly covered.
Gareth Howells, the general manager at Wessex Garages, is donating a signed rugby ball from the Cardiff Blues, as well as two tickets to see a Cardiff Blues game.
On his reasons for hosting the auction, Mr Howells said: "Hundreds of children have passed through that hall — learning important life skills along the way. Scouts bring huge benefit to North Cardiff. We are urging the people of Cardiff to support them."
The auction will take place at Llandaff North Rugby Club on Sunday 17 April 2016. As well as the auction, there will be a 'Curry Half and Laugh' event, with Indian food supplied by Nahin Spice Centre and entertainment from standup comedian Nick Page.