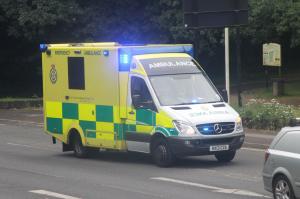 A woman was injured when a sign from a motor trade firm fell on her in Cambridge.
The incident occurred on the afternoon of 9 October and left the woman with minor injuries. The collapsed sign was for the Wests Renault car dealership in Cambridge.
Injuries caused to members of the public are a rare occurrence for car traders, but is still a valid concern that companies should protect themselves against. As part of a wider combined motor trade insurance policy, it is advised that those doing business in the motor industry – and in any other customer services sector – obtain public liability cover. This type of insurance will protect those in a situation like this from any claim that the injured party may wish to bring against the company.
Paramedics who arrived on site after the fascia fell treated the woman in her 30s. She sustained minor injuries in the accident, which the Cambridge News reports may have been due to the windy weather.
An East of England Ambulance spokesperson said: "We were called at 1.05pm to reports that a sign had fallen on top of someone.
"We dispatched an ambulance to treat a woman in her 30s for minor injuries."
The spokesperson added that fortunately, the woman's injuries could be dealt with at the time and she did not need to go to hospital.