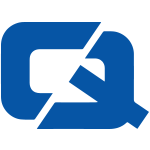 Council enforcement officers, police and Vehicle and Operator Services Agency (Vosa) representatives in Barnsley have uncovered some truths about the town's taxi cabs.
Following an assessment of 55 private hire vehicles in the South Yorkshire town's centre, 30 per cent were given suspension notices, reports the Yorkshire Post.
Other problems that were discovered by officials included below-standard tyres and troubles with lights. Some vehicles were said to have documentation issues, although it is unclear if this had anything to do with taxi insurance.
Barnsley council's cabinet spokesman for environmental services Roy Miller told the publication: "The operation sent out a strong message that police and council licensing officers will work together to improve and promote public safety.
"All private hire and taxi drivers must undertake appropriate checks to ensure the vehicle they are driving is fully licensed and in a roadworthy condition to ensure public safety."
The vehicles must also have the relevant taxi insurance to legally be allowed to carry passengers on the UK's roads.
Vosa's overall aim is to improve the roadworthiness standards of vehicles in the UK.