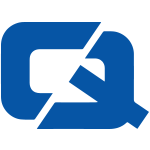 The taxi trade in north Devon is set to boast a higher standard in terms of safety following the implementation of new regulations that will see would-be cab insurance customers undergo additional testing.
North Devon District Council has agreed that people considering joining the taxi trade should have to take a Driving Standards Agency test before being given a licence, in a bid to ensure better drivers in the area.
The authority's Kate Nicholls commented: "The council is fully committed to improving road safety at all levels … to ensure that all new drivers licensed are of a consistently high standard."
This comes after the Institute of Professional Drivers and Chauffeurs (IOPDC) recently claimed that too many private hire insurance customers could be flouting the law by ignoring new health and safety regulations that were imposed in January.
IOPDC director Adrian Seymour warned that motorists could be prosecuted if they are found guilty of driving unsafely.
Visit the #1 Taxi Insurance page