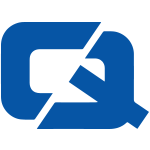 Christmas partygoers in north-west Leicestershire have been warned to be on their guard against illegal taxi drivers touting for business.
Speaking to the BBC, the district council's environment director Steve Bambrick said a higher level of revellers out on the town is likely to entice unlicensed cabbies to trade.
Mr Bambrick warned that such drivers, who are likely to be operating without proper taxi insurance, could put their passengers' safety at risk.
People have therefore been advised to ensure they know the number of a reputable firm when they set out at night to ensure they get home in one piece.
He added, however, that he does not wish to spread alarm and assured that drivers who are licensed by the council have all undergone CRB checks and that their vehicles are "regularly inspected for roadworthiness".
Meanwhile, London lord mayor Boris Johnson recently issued a similar appeal to partygoers, warning them of the dangers involved with riding in an illegal cab.
Visit the #1 Taxi Insurance page