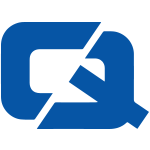 A taxi driver has added his voice to those calling for an end to speed bumps, reports the Western Mail.
Dave Williams, from Loughor, which is the site of the eighth most-disliked speed bump in the UK, said that the bumps can damage a car.
He told the newspaper: "They are a pain, upsetting everything and everyone in the car and damaging suspension, tyres and occasionally even the bodywork."
Damage caused by a speed bump could have taxi insurance repercussions for cabbies.
Continental Tyres compiled the list of the most-hated speed bumps in Britain, with one in Tower View, Great Wyrely, in the West Midlands, winning the prize for most hated.
The first speed bump was built in Chatham, New Jersey, in 1906. At the time the average speed of a car was approximately 30 miles per hour.
It is the Department for Transport which oversees the design of speed bumps.