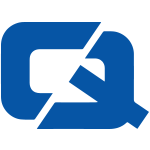 An MP has called for better protection for taxi drivers from the government following a rise in attacks on cabbies.
The Northampton Chronicle and Echo reports Brian Binley wants action to prevent late-night assaults on drivers.
He claimed the availability of 24-hour alcohol licensing had worsened the risk to vulnerable drivers alone in their vehicles in the early hours.
Quoted by the paper, Mr Binley said: "We owe them more protection, help, encouragement and training, and greater understanding of their plight."
Taxi insurance is one protection against loss of earnings following an assault, with the Chronicle reporting there are up to 70 violent incidents involving taxi and private hire drivers in Northamptonshire each year.
The town has recently launched a new drivers' system allowing them to talk directly to Northampton CCTV operators rather than a police switchboard.
The Home Office has previously acknowledged the lack of data on the issue and has published guides for the police to follow when attempting to tackle the problem.