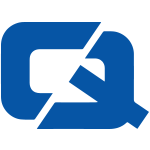 Taxi insurance holders in Cardiff, south Wales, may be interested to know that cab fares will not be going up in the near future.
Cardiff council's public protection committee made the decision to keep prices the same, despite requests for a rise by the Cardiff Hackney Association (CHA), the South Wales Echo reports.
A number of factors were behind the decision not to raise charges. The CHA wanted fares to increase for both day and night rates.
Bob Smith, chairman of Cardiff council's public protection committee, said: "We turned it down because we felt that prices in Cardiff were already in the mid-range of charges in the UK.
"We also did not think it was the right time to put up fares in the run-up to Christmas, with the disruption in town, particularly with St Mary Street."
Earlier this month, the South Wales Echo reported that a Cardiff taxi driver was egged in the face while driving home in his vehicle. The driver called for a ban on egg sales to youngsters around Halloween.