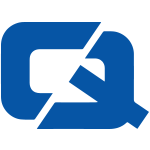 A taxi driver from the Newbold area of Greater Manchester was held at knife point by a passenger who proceeded to steal his vehicle.
The driver, from Joe Baxi's Taxis, picked up a fare last Tuesday night at the Cray Estate and was dropping the passenger off at Sarah Butterworth Street.
But instead of paying, the fare pulled a kitchen knife from his pocket and held it to the driver's throat before forcing him out of the vehicle, a silver Audi A4.
Speaking to the Rochdale Observer, the driver's colleague Zafaraz Khan said: "I'm a bit nervous and shocked, but I'm OK – it's just part of the job that we have to live with."
Meanwhile, it has been claimed that the central partition in a London taxi between the driver and passengers is essential for the safety of cabbies.
According to Julie McColgan, who has driven an LT1 cab for the duration of her career, drivers are not safe from dangerous fares without it.
Visit the #1 Taxi Insurance page