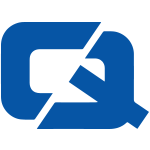 A Barnsley politician will campaign to the Department for Transport in a bid to legally limit the amount of hours which taxi drivers are allowed to work.
Barnsley Central MP Eric Illsley has been appointed by the family of 18-year-old Gary Glymond, who was knocked down and killed last year by a taxi driver who had been working a 14-hour shift.
He told the Star: "I will be talking to the transport secretary to see if the issue has been raised before and, if so, the reasons why restrictions have not been implemented."
Truckers and bus drivers are restricted by a maximum number of hours they are permitted to work and by law, are required to take regular breaks.
But there are currently no such laws put in place for taxi drivers.
This comes shortly after a cabbie smashed into a funeral home in Dudley following a road collision with another vehicle.
The Express and Star reported that taxi rammed through the front entrance of the RL Jones and Sons building.
Visit the #1 Cab Insurance page