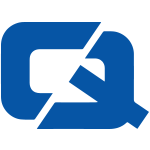 A new eco-friendly electric taxi design has been unveiled at the British International Motor Show.
The first car of its type, the new E7 taxi has been developed by the Glasgow-based firm Allied Vehicles and could cut emissions through its use of electricity rather than petrol to power it.
The impact on taxi insurance for individuals running an electric vehicle is not yet known, however, the cost to run is expected to be much lower than petrol-powered alternatives as there is a lower fuel cost.
Gerry Facenna, chairman of Allied, said: "We've had a positive response to electric vehicles from many local authorities, both in the UK and in Europe."
It is due to go on sale in October this year and Allied is currently in negotiations with local authorities to set up recharging points around the country.
Allied is a privately owned company that was founded in 1994. It currently employs around 300 permanent staff members and has offices in Glasgow and Coventry.