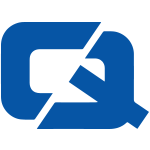 A Thames Valley police investigation has led to the sentencing of five Reading taxi drivers for perverting the course of justice with regards to dangerous driving offences.
The investigation centred on false driver nominations made by five cabbies for speed and red traffic light offences.
Giving false information following speed camera detection, the taxi drivers managed to avoid prosecution for over 150 offences dating from as far back as 2002.
Police constable Carl Lewis of the police's Fixed Penalty Support Unit said: "Their actions permitted professional drivers… to drive without fear of prosecution for bad driving practices, such as jumping red lights and driving at excessive speeds."
In addition to various custodial sentences, Mohammed Naseem Bashir, Sarah Murrell, Jawaid Iqbal, Raja Tariq Khan and Mohammed Naseer Bashir each received driving bans.
Meanwhile, the York Press has reported that eight of the city's taxi drivers have had their licences revoked in the last two years due to previous criminal convictions.
Visit the #1 Taxi Insurance page