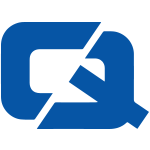 A West Yorkshire taxi driver suffered minor head injuries in what police described as a "cowardly attack" by a passenger last month.
The assault happened in Baildon on the afternoon of December 27th, as the private hire driver dropped two men and a woman off on Baildon Road.
One of the male passengers punched the driver several times before running off.
West Yorkshire police have now appealed for witnesses to the attack itself to come forward, along with anyone who saw the maroon Proton on its journey from Avnel Road in Bradford to Baildon.
Sergeant Paul Harkin said: "This was a motiveless and cowardly attack on a taxi driver who was just doing his job. We are very keen to bring those responsible to justice."
News of the assault came less than a month after the Rochdale Observer reported that a local taxi driver's car had been stolen by a knife-wielding passenger.
Visit the #1 Minicab Insurance page