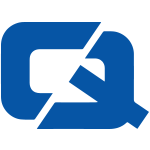 Taxi drivers in Teesside have been reminded of the standards of behaviour they are expected to adhere to, following a case which led to one of them losing his licence.
Adnan Mahmood, of Northcote Street, Stockton-on-Tees, had his Hackney Carriage and Private Hire Drivers licence withdrawn after a female passenger made an indecent exposure allegation.
The 31-year-old claimed he had not been driving his car at the time of the incident and appealed against Stockton borough council's decision to revoke his licence. However, Teesside Magistrates Court backed the council's action.
Steve Nelson, cabinet member for housing and community safety and protection, warned that the council was not prepared to accept anything other than the highest standards of behaviour from taxi drivers.
"The safety of passengers is paramount. The granting of a licence puts drivers in a position of trust and therefore any substantiated complaints of this nature will result in disciplinary action being taken," said Mr Nelson.
Other local authorities in north-east England have also been clamping down on misbehaviour by taxi drivers and a recent investigation by the Sunderland Echo revealed 23 private hire licences have been revoked in the region during the last three years.
Visit the #1 Cab Insurance page