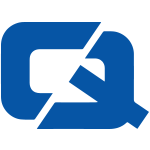 Taxi driver safety could improve in Blackburn as a new initiative will have firms asking for set payments at the start of each journey, it has been reported.
Police want to tackle the number of taxi fare-related squabbles that lead to both minor and serious offences, the Lancashire Telegraph reports.
Blackburn with Darwen Hackney Carriage Association chairman Mohammed Younis said the economic climate has resulted in more people refusing to pay when they reach their destination.
He said: "You prepay on a bus and trains so why not taxis?"
Town centre licensing officer PC Andy Duxbury said he expects people will be able to get used to it.
He said the new cash up front policy in conjunction with more CCTV cameras for taxis should lead to the better protection of drivers.
Reduced fare-related crimes could lead to fewer taxi insurance claims, as drivers and their vehicles will face less of a risk.
Instead of introducing a prepay policy, other UK taxi firms have been hiking up fares by as much as 30p.
Visit the #1 Cab Insurance page