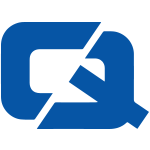 More than 30 taxi drivers have been ordered to carry out repairs to their vehicles following a road safety operation by Central Scotland Police.
Officers, accompanied by officials from the Vehicle and Operator Services Agency and the Department for Work and Pensions, inspected 136 taxis in Clackmannanshire, Falkirk and Stirling during a three-day period.
One driver saw his vehicle removed from the road immediately due to a defective tyre and eight were issued with prohibition notices.
A further 22 were told their vehicles had defects but were given time to repair them.
Sergeant Paul Redwood, of the force's Road Policing Unit, said it was important to ensure that taxis were roadworthy before the busy Christmas period.
"The public's safety is of paramount importance and we are keen to ensure that people can continue to use taxis with confidence," he explained.
In addition to problems found with vehicles, 19 taxi drivers were reported for working while claiming benefits and one was found not to have the correct licence.
Central Scotland Police recently declared its summer road safety campaign a success after the number of deaths and serious injuries fell substantially.
Visit the #1 private hire insurance page