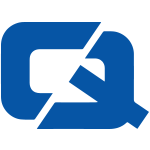 Taxi drivers in Aberdeen have advised the council against increasing fares in the area in order to help preserve business.
Local cabbies have called for prices in the city to be frozen for a second consecutive year, stating that there is "no justification" for a fare increase, reports the Press and Journal.
Aberdeen Taxi Group stated that price hikes were necessary in 2008 due to the rising cost of fuel, but suggested that a similar move now would be ill-advised due to the fragile nature of the economic recovery.
Russell McLeod, chairman of the organisation, said that any changes to fares in 2010 would "do more harm than good to the trade" and called for the base charge of £2.40 to be maintained.
He added: "Retaining the prices again this year would be welcomed by the public and businesses."
This comes after authorities in London earlier this month decided to increase taxi fares in the capital, stating that the change was necessary to help drivers afford the cost of taxi insurance and fuel.
ChoiceQuote – the #1 for taxi insurance