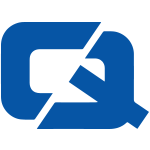 Taxi zone licensing laws in Aberdeen are to be relaxed in response to concerns that the existing division of airport and city services is causing problems.
Aberdeen City Council has agreed that the current arrangement of designated cabs to serve the airport and city centre is leading to long queues at ranks and dissatisfied clients, reports the Press and Journal.
As a result, it has chosen to implement a system which will allow city-based taxis to serve the airport when it is busy, while allowances for airport taxis to enter the city at weekends are also planned.
The airport already had a system allowing city drivers to pick up airline passengers in place, but this was technically operating illegally until this latest ruling.
This change comes despite concerns from some cabbies that the new system will be unfair on those serving the airport.
Last month, airline Virgin Atlantic introduced a new scheme to allow its passengers travelling to the same city centres to share taxis from the airport in a bid to help the environment.
ChoiceQuote – the #1 for taxi insurance