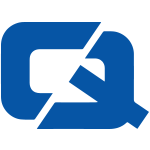 Proposals made by airports operator BAA to enter a trial which would allow private hire companies to pick up passengers at Heathrow would be a kick in the teeth to the licensed taxi trade, it has been claimed.
According to transport union RMT, such plans are likely to make life difficult for taxi drivers who are feeling the effects of the recession badly enough as it is.
Union leader Bob Crow asserted that the consequences of the proposals would be disastrous for cabbies as their business would surely be adversely affected.
"This plan … is a kick in the teeth for those thousands of men and women who have spent years doing the knowledge and who now find that they are being squeezed out by minicabs, " he said in a statement.
Meanwhile, taxi drivers in Leeds recently pledged to stage a protest against their local authority if it goes ahead with plans to reduce the maximum age limit for cabs from eight to six, BBC News reported.
Visit ChoiceQuote for the #1 taxi insurance