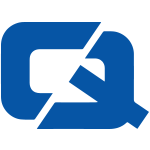 Cabbies in Barrow have expressed concern that roadworks in the local area are causing difficulties for drivers.
Authorities in the region are currently conducting a £300,000 revamp of roads in the town centre, which has involved the closure of a number of important routes.
The Barrow Taxi Drivers' Association told the North-West Evening Mail that these roadworks have led to cabbies being forced to make long detours in order to reach the taxi rank.
Henry Fayyazi, spokesman for the body, also raised concerns over the organisation on the first day of work, which he described as an "absolute shambles" due to the ineffective use of signposting.
However, a spokesman for Cumbria County Council's highways department stated that this disruption is unavoidable due to the essential nature of the resurfacing work.
Last month, the Times & Star reported that drivers in Workington are complaining to the Cumbria authority over concerns that their business is being damaged by pick-up restrictions during the daytime.
For the #1 taxi insurance page, visit ChoiceQuote