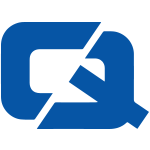 Taxi insurance customers in Belfast are petitioning against the Department for Transport (DfT) over issues regarding regulation changes.
Representatives from four of the city's taxi organisations submitted written letters of protest yesterday following a four-hour service strike in the morning.
They have claimed that the DfT has been making amendments to certain driving regulations without keeping them informed.
As such, the organisations have called on taxi regulator Kathleen Doyle to resign from her post, the Belfast Telegraph reports.
This comes after months of complaints made by the city's cab insurance customers were logged regarding a failure on behalf of the council to fairly negotiate regulations.
Meanwhile, cabbies in Derby have hit back at the council following news that they will one day have to sit mandatory examinations in order to maintain and qualify for a licence.
The exams, which award drivers with a formal NVQ and BTEC qualification, have been dubbed ridiculous by drivers who have been in the trade for years and feel that they do not need further training, the Derby Telegraph reported.
For the best taxi insurance quotes – visit ChoiceQuote