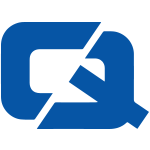 Taxi insurance policyholders in Belfast will be down a day's wage today as they hold a 24-hour strike in protest.
Vehicles will be parked at taxi ranks throughout the city centre but will be accepting no fares in a bid to push the city council to curb the number of taxi licences being issued.
Members of the group Taxi Drivers for Change have claimed that the high number of newly-licensed cab insurance policyholders on the road has had a negative impact on their trade, the Belfast Telegraph reports.
Many drivers have been forced to work 90-hour weeks just to make ends meet in the current economic climate.
Cab insurance customers in Worcester, meanwhile, could face unemployment when the city council implements proposals to raise the annual licensing fee by 35 per cent.
The Berrows Journal recently reported that cash-strapped cabbies could be priced out of their trade if they are forced to pay an additional £90 a year to renew their licence.
Visit the #1 Taxi Insurance page