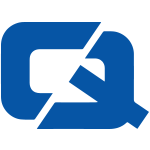 Northumberland County Council is to introduce more strenuous taxi licensing laws in Berwick in order to close a loophole which north-east cabbies felt was threatening their livelihood.
The authority has agreed in principle new laws that will only grant licences to those intending to operate mainly within the county, with the changes aimed at stopping drivers licensed in Berwick from moving to Tyneside.
These changes have come in response to protests from cabbies and authorities in Newcastle who felt that local business was being damaged by an influx of private hire drivers from the Borders town, reports the Journal.
Committee chairman and councillor Edward Heslop stated that authorities will now be looking to fine-tune the new regulations to make them as fair as possible.
He said: "By the committee agreeing the policy in principle, it hopefully provides a clear indication of the approach that we propose to take."
Earlier this month, the Press and Journal reported that cabbies in Elgin have criticised Moray Council after it rejected calls to introduce limits on taxi licensing in the area to reduce overcrowding.
Visit ChoiceQuote, the #1 for taxi insurance