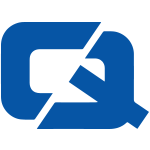 Taxi drivers in Birmingham have called for greater security and protection be provided amid increasing safety fears.
Drivers, company operators and union officials have lobbied police and city council representatives to provide better and safer working conditions for cabbies following a spate of violence and abuse directed at them.
Among the specific measures being requested are the implementation of security cameras and safety screens, as well as the establishment of a standardised blacklisting system which would help drivers to identify violent customers and fare dodgers.
Wasim Zaffer, of the Unite union representing taxi drivers, said: "It should stop being treated like a third-rate industry. There are more than 5,000 drivers in Birmingham.
"We need to have our concerns heard."
Last month, cabbies in Crawley called on the local council to better regulate the number of taxis operating in the area amid fears that an over-supply of vehicles is hampering business.
ChoiceQuote – the #1 for taxi insurance