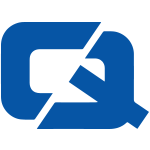 Birmingham authorities have expressed concern that the number of taxis around one of the city's main transport hubs is causing traffic congestion.
Councillors and police are considering imposing limitations on taxi activity around New Street Station due to the long queues which are currently building up, reports the Birmingham Post.
Cabbies have been accused of overcrowding the station as they attempt to solicit business from wealthy travellers arriving from London.
Dennis Birbeck, a Conservative councillor representing Sutton New Hall, described the current state of affairs as a "jungle" and backed calls for restrictions to be placed on taxi activity.
He said: "This has got to be sorted out and it is a question of enforcement. We have got to start enforcing the rules."
Earlier this month, trade union GMB called on Basildon authorities to limit the number of taxis operating in the area over fears that overcrowding is damaging business.
For the #1 taxi insurance, visit ChoiceQuote