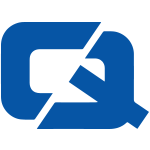 A taxi dealership in Birmingham has won praise from one of its clients for the quality of customer service it provides.
London Taxi retailer Mann & Overton Birmingham has been lauded by Norwich-based cabbie Ray Newell for the aftersale care provided to him after his TX4 vehicle developed an electrical fault.
The driver stated that the problem with the cab was rectified within an hour, allowing him to return to the roads in as quick a time as possible and minimising the impact on his business.
John Loakes, general manager for Mann & Overton Birmingham, said this is illustrative of its commitment to providing a high-quality aftersales service.
He added: "We strive to understand our customers' needs and provide them with a quality, value for money service that enables them to operate a professional service."
Mann & Overton was established more than a century ago and is now the retail division of manufacturer LTI Limited, with divisions in Manchester, London and Leeds as well as Birmingham.
For the #1 taxi insurance, visit ChoiceQuote