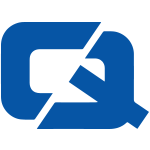 A Birmingham cab company has defended its policy of increasing fares during the current cold snap, citing concerns over the safety of its drivers.
Erdington-based Star Cars was the subject of a complaint to the Birmingham Mail from a customer who was quoted a price of £10 for a journey that would have cost £5 in neutral weather conditions.
The passenger subsequently chose to journey home using a different taxi firm.
Jenny Poole, manager of Star Cars, has now told the newspaper that it routinely doubles its fares in poor weather conditions in a deliberate bid to dissuade customers from travelling.
She stated that the firm's cabbies are "not keen" on driving along icy roads unless absolutely necessary and that the off-putting high prices are designed to reduce the risk of an accident occurring.
Last week, Birmingham City Council called on all local drivers to take precautions during the current icy weather, including keeping a shovel and first aid kit in the car at all times in case of an emergency.
ChoiceQuote – the #1 taxi insurance page