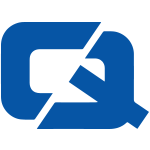 Authorities in Birmingham are considering new measures which would increase the scrutiny on immigrant workers applying to become taxi drivers.
Councillors are proposing that any drivers arriving in the UK from war-torn nations and "failed states" must spend five years living conviction-free in Britain before they can be granted a licence, reports the Birmingham Mail.
These measures are being discussed due to concerns that many refugees are unable to provide the requisite criminal record checks from their former home countries when applying for a licence.
This has meant that many migrants are being granted licences on the basis of references from councillors or police officers, which has led to an increase in the number of foreign applicants.
Labour councillor Barbara Dring said: "We have got to be more robust – there has to be another way of checking backgrounds."
Earlier this month, councillors in Islington launched a crackdown on illegal operators in the local taxi trade by arresting cabbies suspected of touting or operating without insurance.
For the #1 taxi insurance, visit ChoiceQuote