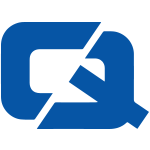 Birmingham council members are debating the introduction of CCTV cameras in local taxis in a bid to improve safety in the sector.
Emma Rohomon, the licensing manager for taxis in the area, told attendees at a local authority meeting that such measures would help to protect cabbies from the threat of violence from passengers.
The comments came during a discussion of driver safety in police headquarters in Lloyd House and follow an incident this year which saw a taxi driver fatally stabbed, reports the Birmingham Mail.
Among the concerns raised about the potential introduction of CCTV was the potentially prohibitive cost of installation.
However, councillor Bruce Lines said: "We are prioritising the safety of drivers just as much as the public. We always have done, we always will do."
Earlier this year, the Herald reported that CCTV technology is also being planned for introduction in Glasgow taxis in order to increase security for both cabbies and their passengers.
For the #1 taxi insurance, visit ChoiceQuote