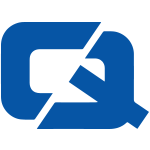 Black cab drivers in Daventry have been equipped with personal alarms to help make them feel safer in their cabs.
As part of a £300 multi-agency scheme in the Northamptonshire area, a total of 150 personal safety devices have been handed out to hackney carriage taxi drivers in the town.
Representatives of the initiative have been visiting taxi ranks in the region to dish out the alarms, which emit 140 decibels of sound when activated.
It is hoped the move will help allay driver concerns after a number of attacks on cab drivers in recent months.
"The Christmas period [means] more people will be using taxis to get home from pubs and clubs in the town. Hopefully, these alarms will make drivers feel safer," said Tam Dunn, licensing constable at Northamptonshire Police.
Earlier this month, a Manchester taxi driver was held at knifepoint by a passenger who refused to pay his fare and instead made off with the vehicle.
Visit the #1 Taxi Insurance page