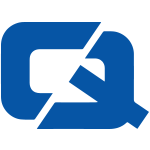 The hackney cab is an iconic British symbol, a politician has claimed.
Taxi insurance holders may be interested to read that shadow minister for transport Robert Goodwill MP recently saw the latest purpose-built TX4 at a meeting held at the House of Commons.
Commenting on the model, which meets the lowest Euro 4 emissions standards, Mr Goodwill said: "Black cabs are truly iconic and an excellent example of British automotive manufacturing succeeding in the global economy. The London taxi is also an internationally recognised symbol of Britain."
The first hackney carriage licences date back to 1662.
Black cab manufacturer LTI Vehicles, creator of the car, said that it was focusing on reducing CO2 emissions.
"The reduction of air quality and CO2 emissions from our taxis is at the top of the company's agenda and it is important to have discussed this with Robert," said spokesman Richard Daniels.