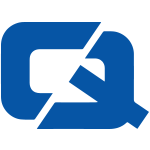 Taxi drivers in Bolton are among the British businesses to be badly affected by the national disruptions caused by the volcanic ash cloud.
Drivers specialising in airport transfers have seen their earning capacity badly affected by the grounding of flights across the country, reports This is Lancashire.
Dave Grime, who runs the Executive Travel taxi company in Great Lever, stated that the ongoing uncertainty caused by the meteorological phenomenon is "absolutely crucifying" his firm's ability to operate.
He said: "I can do a bit of taxi work … but the airport stuff is gone. Every time I pick the phone up I expect it to be a cancellation."
According to Greater Manchester Chamber estimates, the repercussions of the ash cloud have cost businesses in Bolton around £1.8 million so far.
This comes after the Enfield Independent reported earlier this week that similar problems are affecting London cabbies, with one firm stating it is losing out on as many as 25 airport runs per day.
ChoiceQuote – the #1 for taxi insurance