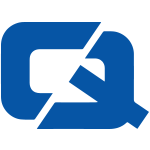 Bolton Council is to relax its regulations on taxi spot-checks after facing opposition from drivers over their "nit-picking" nature.
The authority attended a meeting at Quebec Hall in Deane in order to hear from cabbies who complained about being forced off the roads by overly exacting inspections.
A total of 94 taxis were suspended following spot-checks during September and October, with many drivers claiming that the offences committed were minor, reports the Bolton News.
More than 200 private hire drivers voiced concerns that cabs have been faced with immediate suspension for faults such as incorrectly placed stickers.
As a result, Nick Peel, the council's executive member for housing, neighbourhoods and regulation, said: "We will not be suspending cars that just have what we classify as a minor fault."
Earlier this month, the BBC reported that a crackdown was conducted on errant taxi drivers in Northern Ireland, with penalties being issued for offences such as driving without taxi insurance.
ChoiceQuote – the #1 for taxi insurance