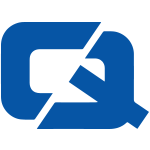 A number of taxi firms in the Borders region have expressed anger with their local council after losing out on key authority contracts to a rival in another county.
Scottish Borders Council has been strongly criticised by cab companies in Hawick, Roxburghshire for awarding several regular local runs to a fleet based in Galashiels, Selkirkshire.
According to the Hawick News, this has left many of the firms in question badly affected, with one, AH Taxis, having since been forced to lay off a number of drivers.
Responding to the decision, representatives from the companies have expressed confusion over how the new arrangement will function and surprise that their contract offers had been undercut.
However, a council spokesman said that all offers had been judged via a set tendering process and highlighted the fact that four of the 16 available contracts in the Hawick area had been won by local firms.
Earlier this month, cabbies in Crawley complained to their local council over fears that an over-supply of taxis in the area was hindering their ability to do business.
ChoiceQuote – the #1 for taxi insurance