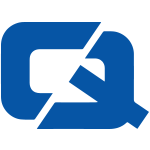 Almost a quarter of cabbies stopped as part of a taxi road safety check in Bracknell were found violating conditions of their licenses.
The multi agency operation conducted last week, which concentrated on hackney and private hire vehicles, revealed 14 out of the 58 taxis checked were not complying with the law.
Most of the violations related to the absence of a standardised fire extinguisher, but a small number were concerned with defective tyres and brake and suspension offences.
PC Bob Wade of the Thames Valley Safer Roads Partnership commented: "It is good to see that all the drivers were licensed correctly, [but] it is disappointing that some vehicles that carry members of the public were found to have defective tyres."
Meanwhile, motorists who are considering a career change have been advised that now is the time to buy a taxi.
London Taxis International recently commented that the current low prices of the vehicles are "compelling reasons" for people to be attracted to the market.
Visit the #1 Taxi Insurance page