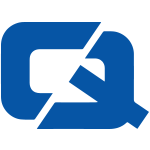 10 October 2012

Taxis in Bristol have become the focus of a new crackdown by the local authority to improve safety around the south-west city.
The scheme is designed to find which private hire and black cabs are roadworthy and those that are not run the risk of incurring a fine or drivers having their license revoked completely, Post News reports.
It is just one of a number of similar initiatives that are being carried out across the UK, including Northampton which saw 11 drivers receive warnings due to their vehicles not being up to code.
The Bristol scheme has so far seen 13 cars having their licences taken away due to the substandard condition.
Nick Carter, enforcement and regulatory services manager for the council, told the source: "While most taxis in Bristol are legal and safe, surprise checks like this are an effective way to remind drivers of the importance of good car maintenance.  The safety of passengers is our priority."
Visit ChoiceQuote – for the #1 taxi insurance