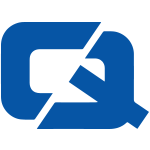 Taxi drivers in Leicester have criticised a new council scheme aimed at improving their service.
Drivers in the Oadby and Wigston area are among those to be monitored by passengers in a new initiative, which will create greater transparency in the trade.
The idea is that passengers will be able to make complaints about the cabbies for things like rudeness and playing their radio without permission.
Drivers who rack up enough complaints will then be given penalty points.
But many have complained that the new points system is unfair.
Sheik Muhammad Nawaz, a driver in Oadby, told the Leicester Mercury: "It won't work … All it takes is a few drunken people on a Saturday night to decide they don't like the price and that we're being rude and we get suspended."
Meanwhile, cabbies in Cambridge recently called on their local authority to put a limit on the increasing number of taxi licences being dished out to drivers, the Cambridge News reports.
Visit ChoiceQuote for the #1 taxi insurance