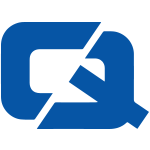 The proprietor of a private hire firm in Stevenage has been fined for letting a member of staff drive without taxi insurance.
Mark Dallas was not registered to drive a vehicle owned by Ashfaq Rehman, who was fined £200 for not making the necessary legal checks on one of his employees, reports the Comet.
Stevenage Borough Council (SBC) has therefore urged other company bosses to ensure that their taxi drivers are fully licensed if they wish to avoid falling foul of the law.
"If they fail to do that, their vehicles are not insured and the public are placed at risk," commented Celia Twomey, strategic director at SBC.
She said public safety is paramount to the council, before adding that action will taken against any company which fails to meet its responsibilities.
This comes after the Scotsman reported that taxi insurance customers in Edinburgh are to be among the first in the UK to see a complete overhaul of the fare payment system with the introduction of a chip and pin service.
For taxi insurance quotes – visit ChoiceQuote