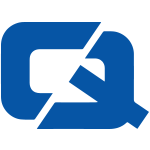 Taxi insurance customers in Newcastle have been accused of discriminating against disabled people.
This comes after a firm based in the city charged a disabled woman a higher fare because she required one of their wheelchair-friendly hackney carriages.
According to the Sunday Sun, Five Star Taxis quoted the woman, who wishes to remain anonymous, an £8 fare, however, when they picked her up, the charge was hiked by £2 because of her wheelchair.
However, the firm's officer manager Dave Willumsen told the newspaper: "We do not charge extra because they are disabled, we are charging extra for the type of vehicle they are hiring, which is at hackney carriage rates."
Meanwhile, cab insurance policyholders in the Wyre Forest could be forced out of their trade as a result of new council regulations that stipulate their vehicles must be upgraded to accommodate wheelchairs.
The Express and Star reported that with adjustments costing as much as £25,000, many cabbies will be unable to afford the payments and will therefore be left jobless.
Visit the #1 Taxi Insurance page