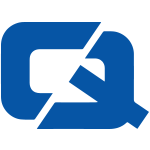 A fleet of black cabs will land in northern France next week to mark 60 years since the formation of a war veteran's charity.
A total of 90 cabs will arrive in Normandy on Wednesday carrying Second World War veterans to celebrate the birthday of the London Taxi Benevolent Association, the Birmingham Mail Reports.
Taxi insurance customers could be interested in the trip, which involves cabbies taking the veterans to meet Normandy residents and officials.
Cabbie Paul Crowton, one of the drivers taking veterans on the trip, told the paper: "We wanted to get involved and we have raised the cash that was needed to pay for the trips."
The association was formed in 1948 to help disabled war veterans, relying on donations and the work of volunteers.
Next week's trip involves around 160 veterans and has been timed to coincide with French celebrations and parades.
Many of the passengers on the trip will have been among those landing in Normandy in June 1944.