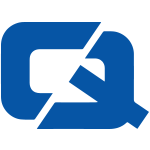 A driver of a black cab was taken to hospital at the weekend after crashing into a lamp post, according to a source.
The cabbie was taken to Huddersfield Royal Infirmary after his Toyota Avensis collided with the post at the town's Ainley Top roundabout, reports the Halifax Courier.
Police and fire crews attended the scene of the accident, which will likely result in an car insurance claim, with the area being shut for around half an hour, the publication states.
Tony Stansfield, Elland fire crew watch manager, told the newspaper: "The car hit the post head-on and its front was completely crumpled."
It is believed a passenger was not present in the pubic hire vehicle at the time of the incident, the source adds.
Meanwhile, the boss of a Huddersfield taxi company has been accused of using cabs without correct commercial vehicle insurance, reports the Examiner.
The newspaper states Kirklees Council will meet to decide whether Gurpal Singh should be allowed to hold a taxi licence.