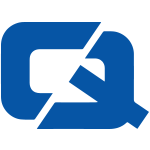 Taxi drivers serving passengers at Glasgow Airport are furious with chaos created by the airport's decision to close one of the automatic entry barriers, causing queues of traffic.
The barrier has been closed to allow improvement work on the forecourt area outside the airport. But the closure, which is expected to last into June, is resulting in vehicle tailbacks and more than 100 cabs waiting in the holding area, reports the Paisley Daily Express.
Cabbies have complained about the traffic problems caused by the barrier's disuse at the junction between Bute Road and St Andrew's Drive and their patience is waning. So too is the patience of passengers who are waiting half an hour for a cab.
"They are used to getting into a taxi straight away," one taxi driver told the Paisley Daily Express.
Glasgow Airport officials said they were doing all they could to manage the problems caused by the closure and explained that the work being carried out was to improve safety and access.
Drivers serving Glasgow Airport have also recently seen their business disrupted by flight cancellations caused by the Icelandic volcano, with passenger numbers dropping by 29.2 per cent during April.
For the #1 taxi insurance, visit ChoiceQuote