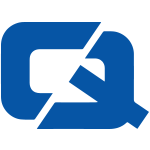 Taxi drivers in Cambridge have defended their local authority's decision to increase standard base fares.
They have claimed that the decision made by Cambridge City Council's licensing committee to hike the initial pick-up charge of a cab from £2.20 to £2.40 falls in line with rising fuel prices.
According to Robert Soanes, chairman of the Cambridge Drivers' Association, the cost of diesel currently stands at over £1 a litre and any future increases on that will mean that drivers will need fares to go up further if they are to earn a decent living.
He told the Cambridge News: "Fuel prices have been creeping up over the past few months, while insurance and maintenance costs are always going up."
This comes after cabbies in Leeds recently pledged to take "serious action" against Leeds City Council if it goes ahead with proposals to reduce the maximum age of a private hire vehicle from eight to six, BBC News reported.
Visit ChoiceQuote for the #1 taxi insurance